Hello everybody,
we have finished localization module. It means, now it is possible make translation online for
www.opensubtitles.org
- but also for programs as SubDownloader (nothing to translate yet for programs, but soon will be!). Only some users have permission to do this - if you dont see your own language, just contact me, and I will make permission to you!
Making new translations
If you would like to see opensubtitles.org or SubDownloader available in your language (if it is not yet supported), you can create a translation. We will add your credits to
http://www.opensubtitles.org/en/changelog
so you can show to your friends how you helped

SubDownloader translation
Good news is - online translating module supports translating for subdownloader too. You will just translate missing strings, and everything will work like charm (hopefully). Good to know is, we want to save some CPU, so we use cache, which is re-generated once a day.
We are interested in these translations:
Japanese
Chinese (simplified)
Chinese (traditional)
Croatian
Danish
Korean
Also we lost contact for translators for these languages - contact us if you want to continue:
Ok, here are some screenshots:
Main menu - localization stats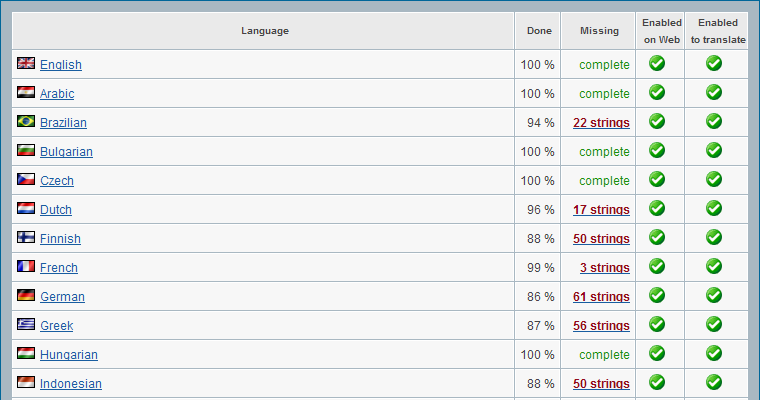 Localization - You just write translated strings
You can search for all untranslated strings, same strings and so on...